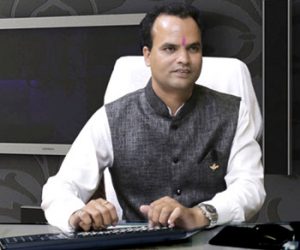 Dear Students,
"The function of Education is to teach one to think intensively and to think critically. Intelligence plus Character – that is the goal of True Education."
The likelihood of achieving this is strengthened by the fact that we offer an Academic Program that includes breadth and depth and can be tailored to individual needs. We encourage high academic standards and have high expectations of discipline and motivation to our students. We instill in our students a passion for learning and acquiring knowledge that they will need to make a positive contribution to the society.
We provide various Personality Development Programs to the student that not only sharpens the intellectual faculty of the student but also inculcates ethical and aesthetic values thus moulding them to be multifaceted personality ready to shoulder responsibilities towards the family, society and the Nation. Hence academics are always complemented with cultural and literary activities in the campus.
We create a safe and social environment that helps all our students learn and succeed. We nurture each student in order to ensure that their journey at APC College is successful and improves future prospects. Our students thus become versatile individuals with values of absolute faith, hope and love.
In a world that rewards perseverance, resilience, leadership and communication skills, our students leave well prepared for all the challenges of life. I am proud of the significant accomplishments of our students and the results our College has achieved in being a better choice in higher education.
Choosing where to continue your education is a major decision and I believe that APC College will be a choice you are proud of, especially if you are ambitious and determined to succeed. I would be pleased to welcome you all to the APC College Family. We would be delighted to be involved in the education of your child and to foster in her the values we seek for.
Dr. Sanjay Gill
(Principal)